If you are on the lookout for the best project management apps, then this brief comparison of Asana vs. Trello, the two most popular tools for the purpose, will help you choose the best tool for your needs. Both Trello and Asana assist businesses and individuals to organize their work. They have been known for their efficiency and their user-friendly interface for quite a long time.
What is Trello?
Trello is a task management tool that is based on the Kanban project management system for helping you organize and track your projects. Each task is housed in a card that makes it to the list. You can create multiple lists as you wish. A typical setup in Trello consists of at least three lists: to-do, work-in-progress, and completed. However, you are free to add or remove lists the way you want to. You can also drag and drop tasks from one list to another when you complete them.
Features that help your team succeed
Using a powerful tool like Trello helps your team become productive. Its intuitive features help you with everything from meetings to projects from goal setting to events. Its intuitive features help the team to quickly set up and customize workflows for about anything.
Trello board
Cards and lists are the building blocks of organizing work using Trello boards. You can benefit from using the board with timelines, task assignments, metrics, productivity, calendars, and more.
Cards contain all that you need
Trello cards serve as a portal to the organization. You can manage, track and share every single aspect of your task. All you need to do is open a card for uncovering a whole new ecosystem of checklists, attachments, due dates, conversations, and more.
Automation
With Trello, you let the robots do the work so that your team can focus on the work that matters. With the built-in automation feature, Butler lowers the number of tedious tasks you need to perform on your project board by leveraging the power of automation.
Integration of top work tools
Trello allows you to connect your apps with the team. Seamlessly integrate the popular apps into your Trello workflow. Power-Up helps you fine-tune your specific needs.
What is Asana?
Asana was developed in 2008 by former Facebook executives Dustin Moskovitz and Justin Rosenstein. This popular work management app helped Facebook to manage its internal coordination. The application was then made publicly available in 2011. The tool has a quite simple approach to project or task management. The users can create tasks and then organize them into three groups: Today, Upcoming, and Later.
The tool also lets you group single tasks into a project and divide the tasks based on the theme, purpose, and project. Further, it features pre-existing templates and provides the users with the option to create custom templates that would fit their requirements, such as checklists and questionnaires.
Don't lose track of work
With Asana, you can check your plans and progress and discuss them all in one place. Having Asana as your work manager allows you to stay at the top of everything that your team is working on!
Stay organized
You can add and assign tasks with much ease using Asana. The teams know what needs to get done and which tasks are prioritized when work is due.
Workload management
Asana assists you to coordinate projects, plans, and processes across your entire organization. Empower your teams to focus on work execution with the host of features that the tool offers.
Stay on track
You can define each stage of work with the app. It encourages your team to focus on the tasks at hand while you can see where things are getting struck.
Hit deadlines
You will learn how to map work over time using this incredibly powerful work organization tool. You can manage unscheduled, dependent, and overlapping tasks with much ease using Asana.
Set workflows in a snap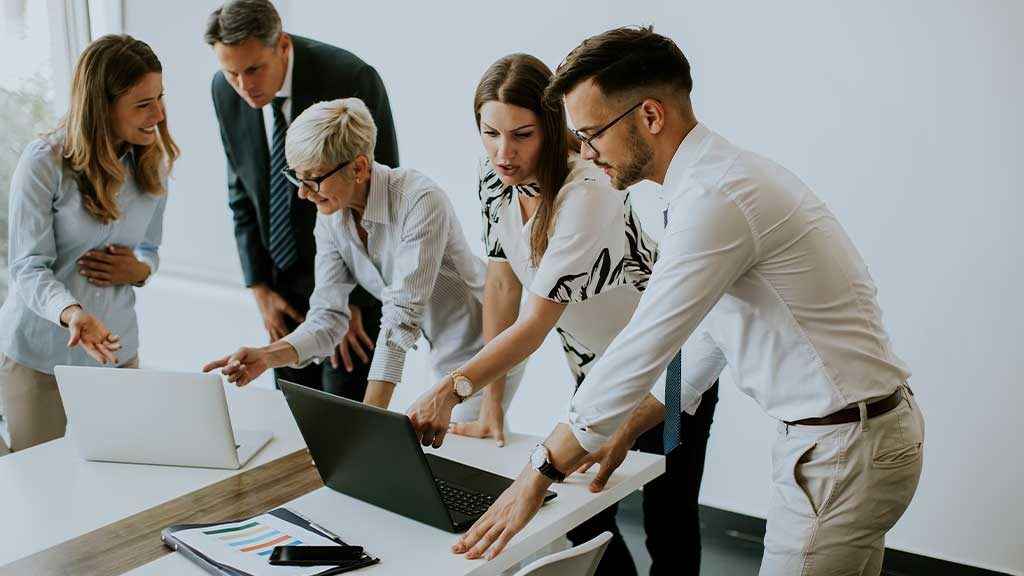 You get started with 50+ templates while using Asana. You also have the provision to fine-tune them to work your way and make sure no one misses a step.
Comparison of key features: Asana vs. Trello
Wondering which project management tool is better between Asana and Trello? An in-depth comparison of the features will help you compare the different abilities of both platforms. Trello is known for its functionality, third-party integrations, and more. It seems more like a Kanban board with incredible automation. It gets its versatility and power from the power-ups, which allow you to add all kinds of functions.
Whether you are looking for a calendar view for tracking due dates or looking for integrations with Google Drive, or adding a Gantt chart, you can do it conveniently using a power-up. The only problem with this tool is that not all power-ups work as you would want them to. The ones offered by Trello are solid, but the third-party power-ups do not promise satisfactory results. You can treat power-ups as an added bonus but should never treat them as a strategy.
Trello also comes with built-in functionality if you opt for the paid versions. However, for the same price, you can enjoy a more comprehensive project management solution with Asana. The free version of Asana has a lot to offer in terms of features. Though its Kanban board may not be more flexible than Trello, it indeed has a lot to offer.
Apart from the board, you receive a list view, unlimited file storage, and a calendar option. Both Trello and Asana have managed something that most cloud storage services have not. Both offer unlimited cloud storage to the users. Asana has capped the file size at 100 MB, whereas Trello's capsize is 10 MB.
If you want to enjoy these features, then you need to opt for the Premium tier by paying $11 per year. You also receive access to timeline views, multiple board views, and also workload schedulers. Trello would be a better deal in terms of price. However, Asana has an edge over its competitor as it has all its functions developed and integrated by Asana. Trello allows third-party integrations that don't always work smoothly. Furthermore, some power-ups require another payment for using them. Asana is a clear winner when it comes to features and makes it easier to manage multiple projects.
Pricing
There is an overlap in the pricing and features offered by both Trello and Asana. If you compare all the features, you will learn that Asana provides more value than Trello for the price you pay.
Trello pricing
Trello has a pretty straightforward pricing structure. It provides a free option for teams or individuals looking to organize anything. The free plan covers unlimited cards, power-ups per board, and storage. It allows you to run 250 workspace command runs per month and use custom backgrounds and stickers, and more.
The Standard option would cost you about $5. It allows you to manage more work and also scale collaboration. You benefit from all the options available in the free plan, plus unlimited boards, custom fields, advanced checklists, unlimited storage, and 1,000 workspace command runs per month.
The Premium plan is priced at $10 and is suitable for teams up to 100. It needs to track multiple projects and visualize work in a variety of ways. It has all the features in the Standard pack along with a timeline view feature, calendar view, dashboard view, a map view, unlimited workspace command runs, admin and security features, observers, collections, simple data export, Google Apps sign-on, workspace-level templates and more.
The Enterprise pack is priced at $17.50 and is suitable for organizations that need to work across teams with more controls and security. It covers all the features under the Premium category along with the option to access unlimited workspaces, organization visible boards, multi-board guests, public board management, attachment permissions, Free SSO, and power-up administration.
Asana Pricing
Asana offers three plans: Basic, Premium, and Business. The Basic plan is suitable for individuals or teams who are just getting started with project management. It is available for free and allows you to manage unlimited projects, unlimited tasks, unlimited messages, unlimited activity logs, collaborate with up to 15 teammates, time tracking with integrations, and more.
The Premium plan is available for teams that need to create project plans with confidence. Priced at $10.99, it allows the team to track projects with resources and features such as timeline, custom fields, forms, task templates, rules, forms, advanced search, and more. There is a dedicated admin console offered with this plan.
The Business plan is priced at $24.99 and is suitable for teams and companies that need to manage work across initiatives. This pack offers all the features of the Premium plan, including goals, portfolios, goals, workload, approvals, proofing, lock custom fields, custom rules builder, forms branching and customization, and more. It also permits advanced integrations with Power BI, Tableau, Adobe Creative Cloud, Salesforce, and more.
Asana vs. Trello Pricing
If you just take a look at the figures, then Trello's premium plan would just appeal to you. However, if you take a look at the features, then you will realize that Asana is worth the extra dollar you are paying for it. Asana promises a slew of features, doodads, views, and more. Its Business plan is unique and includes portfolios and a workload view that enables you to track who is working on what in your team. The advanced integrations with high-end programs such as Adobe Creative Cloud and Salesforce also make this plan your best bet.
User-Friendliness
If we compare the user-friendliness of both the tools, it is a bit more clear as to which tool would you need to opt for. Both Trello and Asana are user-friendly. Trello is undoubtedly one of the best Kanban-based project management tools because of its ease of use. Opening an account would just take a minute or two. All you need to do is furnish the email address, and you are done. The site offers some great tutorials that will help you set up. However, you will barely need it as the setup is quite simple.
Trello is simple, and no other project management tool comes as close to it in managing Kanban. The best thing is that it integrates well with tons of other apps including the popular messaging app Slack.
Asana's Kanban board doesn't live up to the same reputation as that of Trello. However, apart from that, it is easy to use. It has tons of easy-to-understand tutorials on its site. You can use the tool like a pro within a few hours of signing up. The registration process is fairly simple, and the end result that it promises will blow you away.
You can shift between project views with just a single click. You can also track the progress of multiple projects with much ease. Creating new tasks and projects is easy while using Asana. It is just a matter of a few clicks. The details of the tasks can be changed easily by clicking on them, and a pane will slide out, allowing you to tweak any details. Asana also integrates a bunch of other apps, which allows the members to get the work done in a much better way.
Service & Support
Trello is a clear winner when it comes to service and support. While Asana does offer informative tutorials and forums, the support staff is not as responsive as Trello when it comes to answering questions. Trello does not just provide tutorials and assistance in the form of pop-ups; it also provides a contact form that makes it easier to have your queries resolved.
While Asana entirely wants you to focus on its guides, you can contact the support team if you are truly struck. However, the replies are slower, and it would be best to stick to the knowledge base while using Asana. Trello truly shines in this segment and allows you to contact the support team using a contact form. If you are worried about running into trouble while using the tool, then you should consider using Trello. However, if you can find the solutions on your own by going through guides and forums, then Asana would be your best bet.
Security
This is a crucial aspect to consider while deciding which app you must use for your project management needs. Both Trello and Asana rely on TLS for protecting the files. Both run their sites off Amazon Web Services, which is popular for having a bad track record for securing files. However, Trello shines over Asana with its two-factor authentication feature. If you enable this option, then you can log into the second device or an app such as Google Authy. There is scope for improvement in this segment for both tools.
Privacy
Both Trello and Asana retain data, as is evident in their privacy policies. Though it is not something to worry about, as the app needs certain information to help you manage your projects, it is a little worrisome that they are keeping any of it. If you are subscribing to free plans, then you surely end up compromising your data. It is better to go through the privacy policy furnished on the official websites of both platforms to learn what is happening to your data and the measures that the companies are taking in securing your personal information.
Trello vs. Asana Comparison: Which Is Better?
Both Trello and Asana are top choices when it comes to choosing task management tools. Both are easy to use and are competitively priced. They make it easier for you to assign tasks and track the timelines of your projects. However, there exists a few distinctive differences in features, pricing, and organizational methods to help you decide which project management solution would work the best for you.
Trello offers all the basic features that any task management software would offer. With Trello, you can enjoy the Kanban board style software for creating tasks and organizing tasks in a way convenient to you. It helps you communicate with your team by offering the comment feature on tasks. Also, you can use the Power-Ups option to add features such as Gantt charts or calendar view. Trello doesn't offer advanced features like Asana, such as risk assessment and time tracking. Also, Trello doesn't come with any built-in reporting tools.
The Asana Desktop App
Though Asana's Kanban board doesn't shine like Trello's, the interface is pretty easy to use. You can use the software like a pro by following the easy-to-understand tutorials furnished on the website. You will use the software like a pro within a few hours of signing up. Moreover, registering on the site is a breeze. You can shift between views of your project like a pro. It is also easier to track the progress of multiple projects in Asana.
Creating new tasks and projects is easy with Asana. It is a matter of a single click, and you can change the details of tasks by clicking on them. This allows you to tweak any details in no time. Like Trello, Asana allows you to integrate a whole bunch of other apps to get your work done.
Pros of Trello
You can use the basic version for free with no need to sign up with a credit card.
The layout is simple, and the instructions are precise
The app is available for both Android and iPhone platform
There is no limit on the people you invite to the board and on the Trello cards
The platform permits Google Drive integration
Cons of Trello
The export feature is not available on the free plan
It can be quite hectic to use too many cards
Pros of Asana
The app is rich with project management features
There is an option of a free trial with no credit card requirements
Color-coded tasks make it easy to track the progress
Multiple tags feature
The app is available on both Android and iOS apps
Easier to quickly add new tasks
Seamless email integration
Possible to view personal tasks on a single platform
Free for small teams of up to people
Allows Google Drive integration
Time tracking option
Automation feature available under the Business plan
Cons of Asana
The sub-tasks are quite difficult to work with
Lacks two-factor authentication in the app
Who should choose Trello?
You should go for Trello if you prefer working with Kanban boards when it comes to organization. If your business is on the lookout for a budget-friendly task management tool, then you cannot go wrong with Trello. It also offers an aesthetically pleasing way to organize tasks and projects which could appeal to young teams. If visual planning is your thing, then this tool would be the best for you. Trello is an intuitive platform and would appeal to a non-technical user as well. Most of the features offered are free which makes it one of the most generous offerings on the market.
Who should choose Asana?
You need to choose Asana if you are looking for a project management software with advanced reporting features. You can also go for it if you are looking to add more customization options and flexibility for managing tasks and projects. Asana will be your best bet if you want a project manager with no restrictions on the number of tasks and projects. It is a task-centric list-based approach that allows organizing teamwork around individual projects so that everyone remains up to date. It is a must if you want to go for larger projects and want to manage multiple projects and delegate tasks with much ease.
Moreover, Asana offers more value for the price. The plans are easy to understand, and the pricing feature scales with your team. You get unlimited storage and activity history and can invite as many guests as you want for a nominal price which makes it a great project management tool for large enterprises.
Is Trello Or Asana Better? The Bottom Line
It is quite evident that you could benefit from using both Asana and Trello. However, teams that truly want results rely on Asana. It helps teams structure work to turn all their goals into actionable plans. Trello is a task management solution with project management add-ons whereas ASANA is a real work management solution with real enterprise features that will enable you to scale in the long run where Trello won't. It fails to match with Asana in terms of rich features, which is the reason for its cheap pricing. If you have a thing for aesthetic appeal, then Trello would appeal to you.
Asana is ideal for users looking for more functionality and control over how they view their tasks. Each of these options promises a functional, excellent, and user-friendly task management system. You cannot go wrong with choosing either of them.