Are you planning to start a project soon and wondering which project management tool to use? You've probably heard of the Asana vs. Jira comparison and are wondering which one would suit you best.  Asana and Jira, for the longest time, have been in the limelight as one of the best project management software in the market.
Even though both have similar features, they also have distinct differences that make them suitable for specific types of projects. The difference in features of project management enables teams to choose an application that meets their demands.
As a project manager, you may have researched which one between Asana and Jira can best manage ad hoc projects and work. We'll look at each in terms of key features, functionalities, and components that make them suit your project type.
What Is Asana?
Asana is a cloud-based project and a work management platform that helps teams to sort out projects, keep and analyze performance, and manage project resources efficiently. Asana has built a name for itself since its inception and is one of the most used PM tools among engineers, sales teams, content creators, digital marketing agencies, etc.
As a project management software, Asana has several amazing features that make it an ideal collaboration tool for coordinating team tasks. It allows every team member to be aware of their assignments, collaboration with others, and share files and feedback.
It also provides status updates for every task in progress while sending reminders as deadlines approach. This tool gives a complete view of work so that teams tackle the right task at the right time.
Asana has been adopted widely as a project management tool in various organizations, agile software development, human resource management, and collaboration.
What Is Jira?
Jira was first introduced to the public in 2002 as an issue-tracking tool for software companies. It gained popularity, and as agile development methodology became widely used by major software companies. Jira expanded its platform and started to provide a variety of services to different types of teams.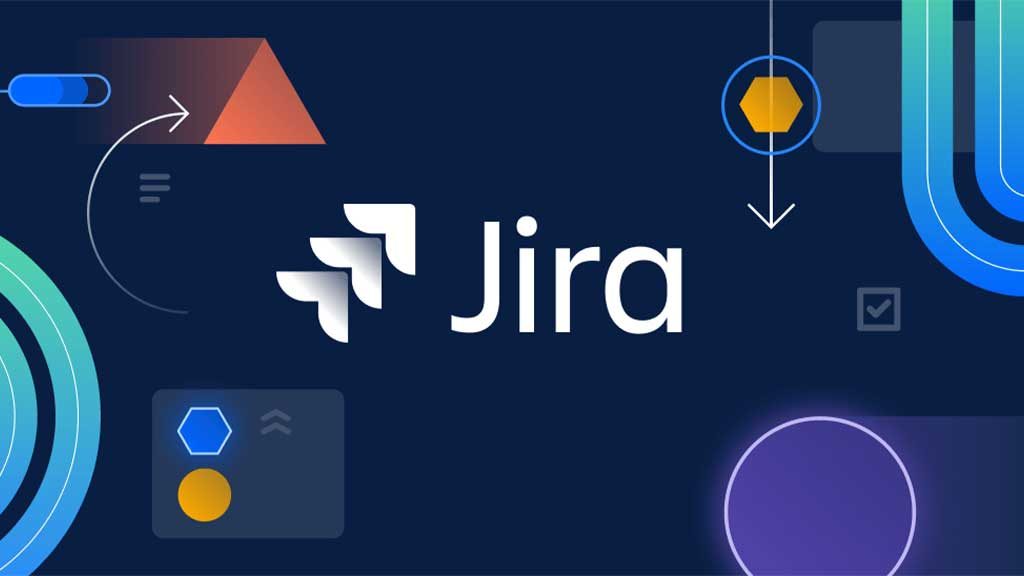 For example, Jira developed Jira Core, a platform designed for non-technical teams such as finance, marketing, human resources, and other operations that use the Jira tool for change requests, workflow approvals, and general task management.
There was also the development of Jira Software, designed for software developers. Jira Software is composed of features of Jira Core but also constitutes agile functionalities that best suit it for product management, bug tracking, and managing basic software-development tasks.
Jira project management came up with the Jira Service Desk precisely for organizations, companies, and institutions that offer services to the public. It is an add-on developed for IT teams where it allows the provision of services by help desk agents and calls center managers.
Asana vs. Jira: what're The Distinctive Characteristics Between The Two?
Asana vs. Jira comparison help put each PM tool in its right place and help you make a decision. What brings out the efficacy of Asana? This project management tool comes with enormous features and functionalities that are vital in project management.
Your team will undoubtedly appreciate the flexibility and power that comes with Asana. This PM tool is ideal for handling both projects and work and makes tasks easily manageable, allowing team members to complete their assignments within the stipulated time.
Asana being a cloud-based technology, provides fast and reliable solutions to businesses that would wish to simplify their projects. Furthermore, you can extend the capabilities of Asana with other application software such as Microsoft Office 365, Google Workspace, and other search engines.
Asana has grown to become a renowned SaaS platform whose objective is to help teams collaborate while working on various projects. Asana is fast and promotes an innovative user interface. The UI and categorized features make it easier for users to prioritize and navigate applications accordingly.
On the other hand, Jira is more of a project management tool. It best fits software development projects but doesn't offer much to make it ideal for work management. Jira's hardcore is based on the agile software development model for small teams looking for a better project management tool.
Among all other project management software, Jira has grown into a popular tool for tech teams to prioritize their backlogs. Standardized dashboards can be used to provide teams with an overview of project statuses. With Jira, users can set due dates for projects, prioritize programs, and give updates on upcoming tasks that need to be completed within the required constraints.
Businesses often may not arrive at the most preferred tool that best suits their interests and demands. This article will provide you with comprehensive discussions on choosing between Asana and Jira.
Let's have an Asana vs. Jira comparison for clarity and an easier understanding of the concept.
| | |
| --- | --- |
| Asana | Jira |
| The better option for managing general projects, e.g., Marketing campaigns and creating commercials. | The better choice for software developers, e.g., IT departments and software companies. |
| First-tier pricing starts at $10.99 per user per month. | First-tier plan charged $7.5 per month [1] h per user. |
| Based on a specific project | It's more complex and follows its unique methodology. |
| Offers prolonged free trial days for first-timers. | Free trial days are very brief for first-timers. |
| Views include lists, Kanban boards, timelines, and Gantt. | Views are given in traditional designs. |
Asana vs. Jira: Key Features
When researching a better PM tool, you may not be able to note the key Asana vs. Jira differences. But if you carry out a comparative analysis of the two as per your business requirements, things might become easier.
Key features of Asana
Unique Views
Asana contains a component called Asana Calendar that allows prioritization of tasks that are critical but unsolved. It also comes with automatic notification and enables you to use strong filters while carrying out tasks.
Secure Storage and permissions
Projects and meetings conducted by companies and corporates are considered confidential. Asana provides this security storage feature so that businesses can adhere to high-security protocols to protect their data.
Plus, Asana includes a permissions feature where system admins have all the rights to separately manage the access on all projects. this comes in handy in regulating how team members can view files that are beyond their "paygrade."
Customizable Dashboards
Asana comes with a dashboard that can be organized to best suit your project needs. In so doing, your team can keep track of the progress of each project separately and more conveniently. Moreover, Asana is capable of displaying project statuses and conveying the communication of each participant in the team.
Workflow Builder
Every business or company requires a maximum continuous output. To achieve this, Asana is equipped with a workflow builder that gives room to create automated processes for coordination between the management and the work team or even among the team members.
Application Integration
This feature of Asana helps to bring together various applications to enhance faster and more reliable operations conducted by the work team. This is the basis upon which operations work efficiently in a synchronized manner and incoordination.
Asana supports more than 200 integrations to allow you to utilize the features of Google Drive, Dropbox, OneDrive, Zapier, Microsoft Teams, Gmail, Trello, and many others. Asana probably already has integration for any application you can think of.
Key Features of Jira
Project Control
As a business or organization manager, you can keep track of any project that is under operation by using Jira tracking software while giving recommendations to the team using multiple criteria. Creating sprints in the backlogs has been made easier by the use of the drag and drop feature.
Reporting
Jira provides you with this feature to allow you to gain insights into the progress of each project on task. This feature works by outsourcing statistics from the initial phase to the end product and maintenance. The information provided by the reports is very relevant, especially during the analysis of data results given by the work team.
Data Security
Jira constitutes of a security feature called Default Authorization Scheme that provides high security to projects under operations to avoid data manipulation by black-hat hackers. Jira also offers customizable permissions, AES-256 encryption in transit, and IP allows listings.
Kanban Boards
This feature provides Jira with flexibility. Work teams can visualize their work, allowing them to customize workflows and boards, create swimlanes, and activate backlog features to improve their prioritization.
Roadmaps
The roadmap is a premium feature that lets organizations and teams be in sync. It enables you to visualize, communicate in detail with stakeholders and improve your connectivity with the team. Roadmaps make it easier to plan and manage dependencies while tracking progress in real-time.
Asana vs. Jira: Which One Carries the Day?
Both Asana and Jira can be helpful to the right audience, and both are very useful as functional project management software. Of all these robust characteristics and features availed by the Asana project management software, it is now easier to understand why businesses cause traffic on Asana's web.
Asana offers both free and reliable versions that can easily be accessed by desktop and mobile web. Asana has proven to be useful in managing small businesses such as sales and marketing and the creation of advertisements and commercials. If you base your priorities on subscription plans, then Asana would suit your business.
Conclusion
From the Asana vs. Jira comparison, we've conducted, you can see how similar both PM tools are. But despite that, how each application works and their key features makes them most suitable for certain types of projects.   From the analysis, it is evident that the features contained in both Project Management Software help to serve different but essential functionalities depending on the needs of your business.
If you run projects with complex requirements such as software development, you're better off choosing Jira. Asana, on the other hand, can handle any type of work and project. If you base your decisions on pricing alone, you'll notice that Asana's free plan with 15 users best suits your needs if you just want to try it out first before purchase.